The staff at Advanced Behavioral Counseling of Northern NJ, believes in tailoring treatment to each patient's individual goals.  As such, we have adopted an integrative care model in our practice, utilizing complementary/integrative medical approaches when appropriate.  We have experience in the nutritional, vitamin, and herbal supplementation to treat certain mental health conditions when there is evidence to support their use.  However, there are many psychiatric conditions that require pharmacological management first, and the complementary and alternative medicine (CAM) options may be integrated later on.
The Psychiatric Advanced Practice Nurse provides comprehensive psychiatric evaluations, prescribes psychiatric medication, and conducts psychotherapy/individual, group, marital, and family counseling in a variety of settings.
A Psychiatric Advanced Practice Nurse is first educated as a registered professional nurse with additional graduate education in psychiatric-mental health nursing at the Master's or Doctoral level. Psychiatric APNs are licensed by the NJ Board of Nursing to practice under the Nurse Practice Act and Nurse Practitioner/Advance Psychiatric Practice Nurse Act of the State of New Jersey. They are nationally certified in Psychiatric-Mental Health Nursing by the American Nurses Association.
In addition to passing a National Examination and meeting high standards for supervised clinical practice, the Psych APN is required to remain current in the latest knowledge and methods of providing expert mental health care through continuing education and rigorous re-certification requirements. 
Please visit www.spapn.org for further information on Psychiatric Advanced Practice Nurses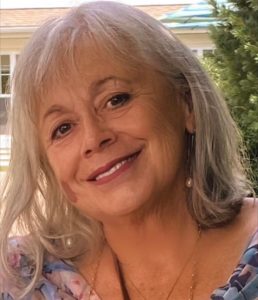 Deborah graduated with a BS in nursing from SUNY Stony Brook and is a board certified Psychiatric-Mental Health Advanced Practice Nurse. She received an MA in Gerontological Advanced Practice Nursing from New York University and a post Masters from SUNY Stony Brook. She has been a psychiatric provider for the majority of her 44+ year professional career….