post traumatic stress disorder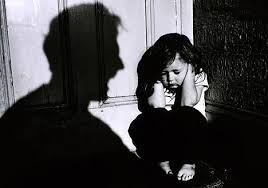 PTSD or Post Traumatic Stress Disorder, once called shell shock or battle fatigue syndrome, is a serious condition that can develop after a person has experienced or witnessed a traumatic or terrifying event, such as violence, sexual or physical assault, the unexpected death of a loved one, natural disasters or serious accidents in which physical harm occurred or was threatened. PTSD is a lasting consequence of traumatic ordeals that cause intense fear, helplessness, or horror. Families of victims can also develop PTSD, as can emergency personnel and rescue workers.
Symptoms include:
Recurrent, involuntary memories of the traumatic event

Flashbacks or feeling as if the event were reoccurring

Nightmares or distressing dreams which are related to the event

Avoidance of or efforts to avoid distressing memories, thoughts or feelings about the event

Hyper vigilance, being watchful or on guard

Feelings of detachment from others

Inability to remember an important aspect of the traumatic event
Symptoms most often begin within three months of the event. In some cases, however, they do not begin until years later. The severity and duration of the illness vary. Some people recover within six months, while others suffer much longer.